Jewels, a division of Imagemaker Arts & Design
was formed in 1995 to house its expanding creative
presence. Its intent is to bring to you, jewelry that you cannot
find in other stores, as well as unique jewelry of the past.
Just click a link on the left, and take an extensive tour of our store.
We have our own in-house jewelers and designers, that
can create anything your imagination desires. A great way to
try us out, is on our inexpensive line of handmade Sterling
casual wear, where you choose the stone and theme. Here is
KoKo Peli crossing the desert.
Sterling and Picture Jasper. $159.00, one of a kind.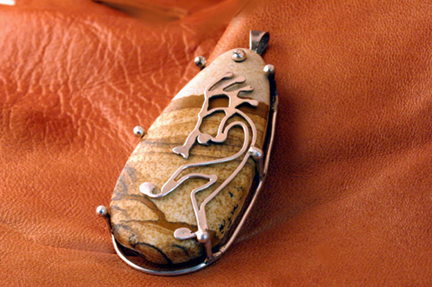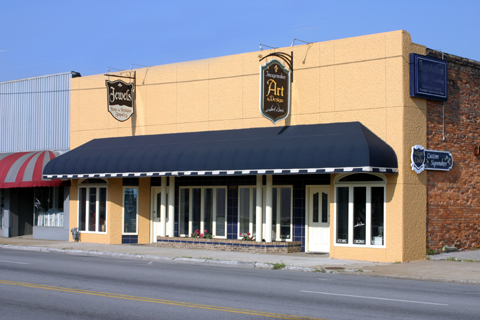 Our gallery and jewelry store for the past 18 years.

Jack & Diane in San Fran.