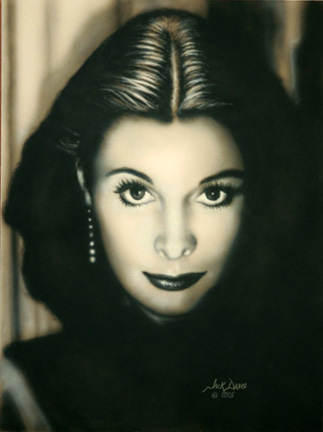 Vivien Leigh .....Gone With the Wind
Unforgotten, is a storylike collection of original artwork of early 20th century events and characters, created by Jack Davis. I have chosen not to limit myself to any one subject, but rather to portray different jewels and rascals and their moments in time. They are paintings airbrushed from historical vintage photographs.
These paintings have been reproduced in limited edition prints which have been uniquely mounted and treated to display just like the original painting. In fact you can hardly tell the difference. They display without glass, and are waterproof. Your satisfaction with their appearance and quality is fully guaranteed.